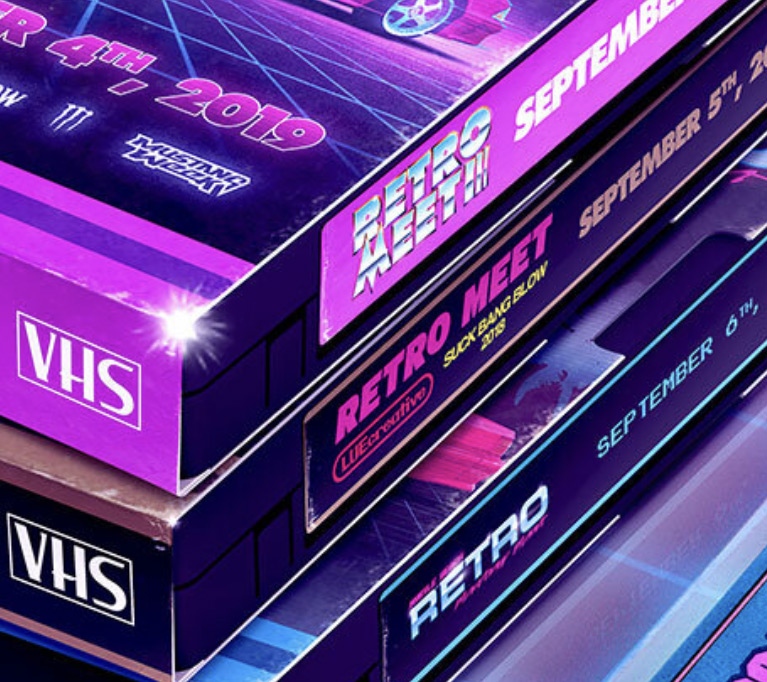 Retro Meet VII
Pack your throwback threads and extra treads… Retro Meet returns to Suck Bang Blow in Murrells Inlet on Wednesday, September 6th, 2023! 
Wear a retro outfit and participate in the Costume Contest, an entertaining dance-off to 80's & 90s hits, judged by a select panel and crowd response. Best Chick & Best Dude then battle to take home the grand prize and title of Retro Meet VII Costume Contest Champion.
Pack some extra treads and compete in the Burnout Contest, hosted by Cobra Sam in the famous Suck Bang Blow Burnout Box. The crowd decides who has the best burnout and will leave as Retro Meet VII Burnout Champion!
RSVP to the official event by visiting bit.ly/RetroMeetVII and keep up with event announcements on social media by following Retro Meet on Facebook and @Retro_Meet on Instagram & X!